June Review Kdrama
assalamualaikum !!!
Waaa....rasa bertahun tak update padahal baru berapa bulan je....
sedar tak sedar dah masuk setengah tahun dah kan....dah masuk Ramadhan and tk lama lagi Syawal...
even bulan bulan puasa semangat kdrama masih diteruskan...tapi jangan smpai lupa ibadah wajib yer ~~
so harini aku nak cakap pasal 2 lagi drama yg dh menarik minat aku....iaitu Entertainer atau danddara and The Royal Gamble ataupun Jackpot / Daebak
first aku nak citer pasal Entertainer
Plot :
Shin Suk-Ho (Ji Sung) works for Top Entertainment Company as a director, but he is about to start his own company Mango. He will take with him the boy group Jakson who are bout to end their contract with Top Entertainment Company. Lee Joon-Suk (Jeon No-Min) is the CEO of Top Entertainment Company and he will not let Shin Suk-Ho start his own company. He orders Kim Joo-Han (Heo Joon-Seok) to create a dirty scheme. Due to the scheme, Suk-Ho gets locked up in prison for DUI and he loses the boy group Jakson to Top Entertainment Company. Without Jakson, Shin Suk-Ho's new company finds itself in a difficult situation. Suk-Ho goes to Busan to borrow money, but he gets humiliated. He becomes extremely frustrated by everything. At that time, he hears a private institute's promotional song. The song wakes him up and he walks over to the private institute to find out who sang the song.
In Busan, Ha-Neul (Kang Min-Hyuk) is a high school student. His older sister is Geu-Rin (Hyeri). They are each other's only family members as their parents died in a car accident. Geu-Rin takes time off from college to work part-time. Ha-Neul is then falsely accused of sexual harassment by his female friend and he is placed on probation by the court. Ha-Neul decides to not go to college and to not sing which he wanted to do so much. Ha-Neul is also the person who sang the private institute's promotional song. The next day, Suk-Ho finds out the identity of the singer. He follows Ha-Neul. Ha-Neul, going through dark times because of the sexual harassment claim, stands on the ledge of a building. At that time, Suk-Ho tells Ha-Neul "Die later. Now you will do what you want to do. Sing."
Cast :
Jisung as Shin Suk Ho
Hyeri as Geu Rin
Kang Minhyuk as Jo Ha Neul
Chae Jung An as Yeo Min Joo
L.joe as Seo Jae Hoon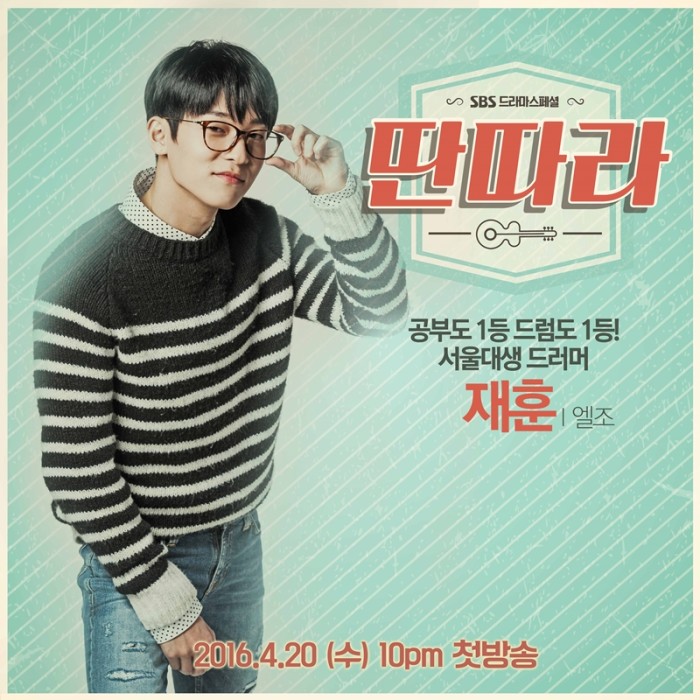 Hmm.... first impression aku tak berapa menarik sbb aku xberapa suka dengan female lead cerita ni.... tapi aku cuba tengok sbb minhyuk sebenarnya....hahaa maaflah saya memilih kalau nak tengok drama ya~
Bagi aku xde memorable scene dalam ni....just typical korean drama yg pasal band....mcm shut up flower boy bands atau the strongest kpop survival...atau kalau drama baru2 ni preseverance goo hae ra.... jalan cerita drama drama ni lebih kurang....
cuma yg unik pasal drama sbb salah seorang ahli band ni iaitu Lee Tae Sun as Na Yeon Soo ...kedudukan dlm band dia jd bass guitar.....yg uniknya sbb dia ni single dad....dlm ni dia ada anak....mana penah kdrama buat single dad dlm masa yg sama dia nk jd retis kan...haha..xtahula pulak kalau aku terlepas pndg....
cerita ni pun love triangle dia xde la kuat sangt....sbb characters semua cepat tgkap...haha....aku xtahu nak ckp mcm mana.....lagipun dlm drama ni dia tk tekan pun sgt romance...just ade love line je...hehhee
overal cerita ni okey....seronok tengok xbosan mcm sesetengah cerita yg xde menda langsung tu kan....jln cerita dia tak draggg pnjg pnjg....aku xnk cerita lebih lebih...sbb point aku kali ni nak suruh korang tgk sendiri...x aci la kalau aku bagi spoiler kan....xbest lah tgk ..hehehe
Selamat menonton entertainer ~~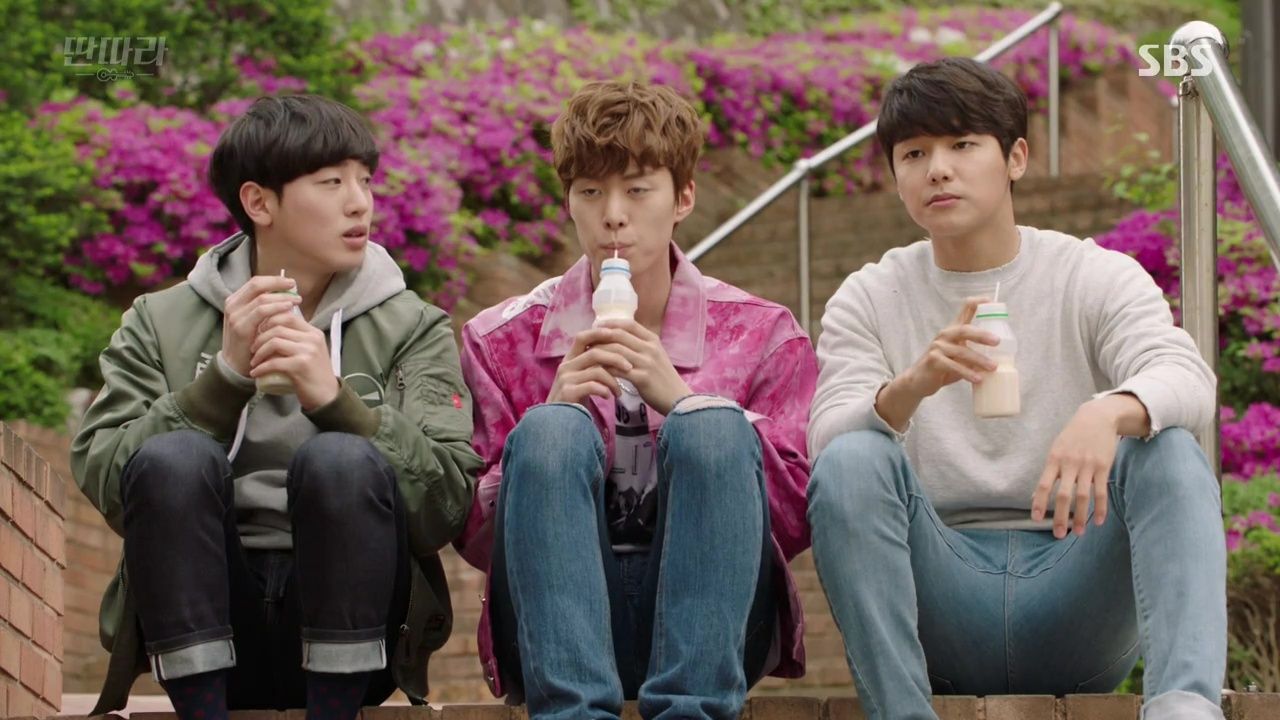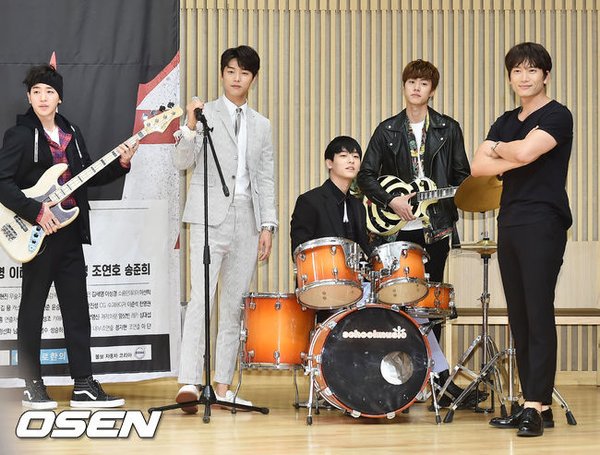 Second drama aku nak citer ialah The Royal Gambler
bagi aku, aku senang panggil Jackpot or Daebak je...
Plot :
Dae-Gil and King Yeongjo enter a match. Dae-Gil bets his life and King Yeongjo bets the entire Kingdom of Joseon on the outcome.
Dae-Gil is the best gambler in the Joseon era. He holds deep resentment inside, but is also cool on the exterior. King Yeongjo is a man who never lower his head without a convincing reason. Meanwhile, Dam-Seo exists solely to take revenge upon king.
Cast :
Jang Geun Seuk as Baek Dae Gil
Yeo Jin Goo as Yeoning / King Yeongjo
aku hanya kenalkan dua important role ni je...hahaa...sebab pelakon lain saya xberapa suka la...and kurang kenal
mula dgn first impression aku....aku igt cerita ni akan mostly pasal gamble....aku igt Dae Gil dgn Yeoning ni akan jumpa sbb gamble je or diorang berlawan ke ape ke kan....
tapi permulaan cerita mmg start dengan gamble...
sebenarnya dae gil dengan yeoning ni adik beradik....cerita ni bermula masa tu mak diorang ni kawin dgn laki yg pgkat noble la tp dh bankrupt so dia ni suka gamble...laki ni dpt mak diorang ni sbb dia menang gamble....tp disebabkan kesusahan hidup ade laki lain hasut mak diorang suh pikat king la.....
so king sggup gamble dengan laki mak diorang ni and dptkan mak diorang ni.....lepas kahwin lahirlah Dae gil...tp dae gil ni lahir masa kndungan mak dia baru 6 bulan....kira pra matang la kan....majority org dlm istana semua x terima kelahiran dia...and even bapak dia sendiri iaitu king tu nak bunuh anak dia.....last2 mak dia hntr org bg anak dia dekat bekas laki dia....
kira Baek Dae Gil ni dijaga oleh bekas suami mak dia la...mcm2 benda jadik....berapa kali budak tu nak kena bunuh tp xmati....even lepas bapak dia tahu yg sebenarnya dia anak king and bapak dia cmpak dlm sungai pun dia still xmati....huhu...aku xtahu la nak cakp apa....aku rasa baby tu bape kali dh nak mati dlm ni...haih aku yg tgk pun penat
............................................................................................................................................................................................................rasa xlarat nak cerita....apakata korang pegi tengok sendiri...cerita ni mmg aku suggest gila kat korang tmbh tmbh yg suka dengan historical drama ..... bab politik semua hmpir sama dgn drama lain...cuma love line pun kurang dlm ni....
aku xnk cerita pasal jalan cerita....cukup sekadar opening...apa yg aku tulis tu cukup utk cover 2-3 episod yer....hahaa....opening dia mmg pnjg sikit....baru paham cerita...kalau opening pun tak paham ...jalan cerita lagi susah nak paham.....
so selamat menonton dua dua drama ni ^_^